Bronze powder (also known as gold powder) is a kind of metallic pigment with scaly structure, which can float in the binder, and has pigment properties after special mechanical processing and surface chemical treatment of copper and zinc alloy.

Characteristics:
This series is leafing flaky pigment, which is composed of copper, zinc, and aluminum powder.
Bronze powder imparts good brilliance and metallic effect.
Rich gold, pale gold, rich pale gold and copper powder are available.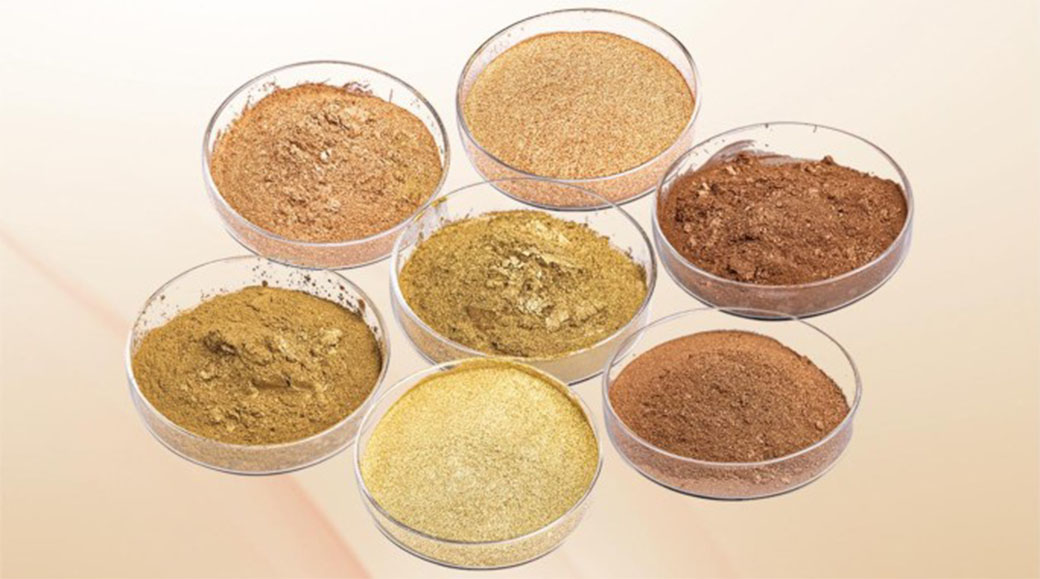 Application of bronze powder:
Bronze powder can be used in many fields, the most common is printing, crafts, pottery, paint, furniture, oil, etc..
According to the demand to determine the size of its particle size, the larger the size of the color will be more shiny, the smaller the size of the color will be darker, but the coverage will be better.

Contact us:
According to your application, we can recommend a suitable type of copper and gold powder to you.
If you have any requirements, please feel free to contact us.